By programmers.io at 15 Dec 2021 - 12:45
Java has been in the development world for a long time. Although several other languages have captured the market with much better features, Java is here to stay.
 There is a lot to understand while learning Java, such as Java exceptions. An exception in Java is an event that disrupts the normal functioning of a program during execution. It can occur at compile time or run time and it can be of many types. These exceptions are unwanted and have a fundamental hierarchy.
Java exceptions Hierarchy explained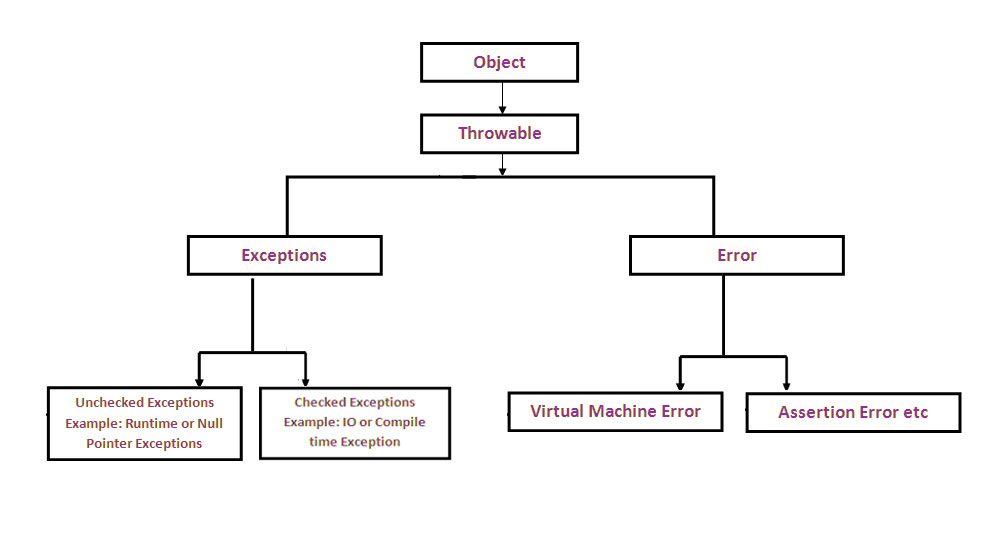 The Throwable class is at the top of the exception hierarchy following which are the subclasses-Error and Exception. Error and Exception should not be confused as same because there is a huge difference between these two classes.