User login
Frontpage Sponsor
Poll
As a Customer What would do to keep your ERP Implementation intact
Proactively define Business Process-- Take the Project Ownership
50%
Handover everything to System Integrator from drawing BP till implementation of ERP
0%
Hire more inhouse skilled & capable IT Resource to work directly with SI
50%
Rely on SI Architects/Consultants
0%
Total votes: 4
Baanboard at LinkedIn
Items for 'NAZDAQ' (by date)
By george7a at 18 May 2011 - 15:28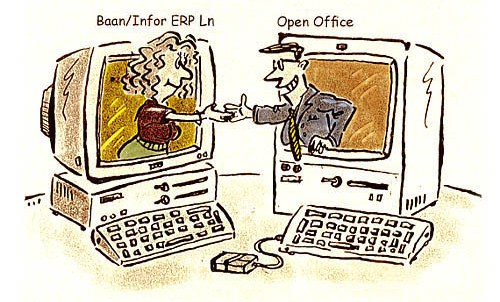 Do you wish to convert Baan/Infor ERP Ln reports to spreadsheets in Open Office? Or on a UNIX machine? Do you wish to run a cron job to reports in Excel format?
 
NAZDAQ now support converting reports to Open Office and creating Excel sheets (xls or xlsx files) on any machine, including UNIX and Linux, and even in a cron job!
The new features are now available in our products B2Email Plus (for interactive use) and B2Email Standard (for automatic use and jobs).
 
Additional features were added to these products. For more details, please check our web site at www.nazdaq-it.com
By george7a at 10 Sep 2010 - 10:49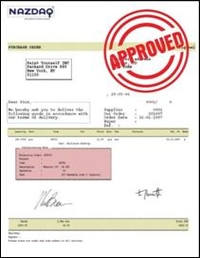 While you can manage your corporate files from within Baan and ERP Ln sessions, you can also send these files when you deliver your ERP documents to your business partners.
 
As an example, when you e-mail your purchase orders using Baan Mail-Merge, it will produce individual personalized e-mail messages for each order, and can possibly include selected attachments for all items in every order that are defined using Baan Hot Link.
 
If you need multiple signatures before e-mailing your purchase orders, this is also integrated in the same process with the Purchase Order Approval Extension.
Check our site today for the latest about our tools for Baan and ERP Ln. in www.nazdaq-it.com
By george7a at 11 Jun 2010 - 09:39
Easily link to corporate documents from within Baan Sessions
Automatically E-mail and Fax Purchase Orders and Invoices
Electronically approve Purchase Orders with multiple signatures
Smartly convert Baan Reports to Excel, Word, PDF, ASCII, XML and HTML
Seamlessly E-mail Baan reports in six different formats in a cron job
Interactively E-mail Baan reports in six different formats
Effortlessly notify the next person in line to update a certain Baan record
Intuitively write queries to grab data from your Baan database
Confidently know your current company by coloring sessions
By george7a at 11 Dec 2009 - 10:31

With end of year few days away,

Baan Query Tool

can assist you with your yearend reporting
      

There is a new and elegant way to create queries and ad-hoc reports from your Baan and ERP Ln data: Baan Query Tool. This Baan session comes with an easy to use graphical interface that allows you to create dynamic queries from your Baan database.

NAZDAQ will be hosting two webinars on the new version of Baan Query Tool on Tuesday Dec 15, 2009. First Webinar is at 08:00 GMT and the second Webinar is at 17:00 GMT.

If you would like to join the Webinar conference call, please fill out the Webinar Form at www.nazdaq-it.com and we will send you an e-mail invitation with details about joining.

We want to take this opportunity to wish all our customers and friends Happy Holidays, and a wonderful New Year.

Greetings from Nazareth!
The NAZDAQ team

Check our site today for the latest about our tools for Baan and ERP Ln. in www.nazdaq-it.com
By ericiksmith at 6 Nov 2009 - 10:49
Enterprise Software Agility (ESA) is an Enterprise Solutions company driven by 40 plus years of experience. With its strong Presence in Europe, Middle East, Asia Pacific and UK the Company is primarily concerned with prolonging the installed life of Enterprise Systems through tuning, reimplemetation and smooth cost effective upgrades. The addition of extended solutions further maintains ROI and continually reduces TCO. 
WWW: http://www.esapl.net
E-mail: info@esapl.net
By george7a at 9 Sep 2009 - 09:01
This month NAZDAQ celebrates 10 years of serving the Baan and ERP Ln community. On this occasion, we would like to share with you some of our news.
 
New Brochure
We have released a new 24 page full-color brochure with the latest information about our unique products. The brochure includes an interview with a project manager at ULMA Construction in Spain, where she explains how her company utilizes multiple NAZDAQ tools. Additional success stories from Jaybeam and LVD STRIPPIT are highlighted. This special issue also includes numerous other testimonials from customers that are using NAZDAQ add-ons.
Upcoming Events
You can hear more about the NAZDAQ offering in one of the following events: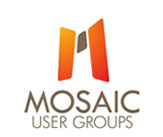 Chicago, USA - September 22 and 23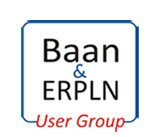 Solihull, UK - September 23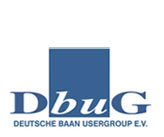 Hanover, Germany - November 5
By george7a at 1 Apr 2009 - 10:37
NAZDAQ is pleased to introduce B2Win++ - a unique combination of the new released versions of B2Win and B2Email Plus. With B2Win++, you can E-mail output coming from Baan or ERP Ln, after it has been transformed by B2Win to a meaningful Excel, PDF, Word or HTML file.
Watch this two minute movie that explains B2Win++
Register for a NAZDAQ webinar about B2Win++
Check out the new features in B2Win 6.5
Check out the new features in B2Email Plus 6.5
By patvdv at 30 Nov 2008 - 15:26
I am happy to announce that Nazdaq has upgraded its current sponsorship with a frontpage sponsorhip. Please visit their website at: http://www.nazdaq-it.com
About Nazdaq:
NAZDAQ is a provider of Add-ons for Baan and Infor ERP LN. The NAZDAQ tools provide a great return on investment and enable E-mailing, faxing, archiving, printing documents like Purchase Orders and Invoices, and allow an easy way to convert reports to Excel, Word, PDF HTML and XML. Other solutions cover areas of document management, reporting and notification.
The NAZDAQ tools are installed at hundreds of servers in more than 50 countries. They are used daily by users to automate transfer of Baan reports into front-office applications as well as automating business processes.
By bamnsour at 16 Jul 2008 - 13:42
NAZDAQ, the maker of Add-ons for Baan and ERP Ln is glad to announce a new campaign under the name "Keep cool this summer with new versions and flavors of NAZDAQ products!".
The new campaign announces the release of new versions for the popular utilities, used by Baan and ERP Ln customers in 50 countries, including a major release of B2Win 6.0 and Baan Hot Link 6.0, with smaller changes made to Baan Mail- Merge, B2Email Plus and B2Email Standard. The NAZDAQ offering includes a new product - Baan Query Tool - yet another great way to retrieve data from Baan.
For more information about these new releases, check http://www.nazdaq-it.com/ and keep your users cool this summer.