User login
Frontpage Sponsor
Poll
Would you like to see a separate forum on Baanboard for the ION product?
No
14%
Yes
86%
Total votes: 80
Baanboard at LinkedIn
By rishibansal at 25 Feb 2010 - 20:34
Merino Consulting Services Inc (MCS), a US subsidiary of an India-based Infor Channel Partner, today announced it has signed up as an Infor Channel Partner in North America. Merino started its US Entity in year 2009, as a part of a global expansion initiative.
The initial focus of MCS will be in the South East Region of the US,  including Florida, Georgia, North Carolina, South Carolina, Alabama, and Tennessee. Over a period of time MCS plans to expand its geographic coverage across North America.
Merino shall be concentrating its core strengths on Infor ERP LN and focus of sales initiatives will be on ERP LN and complementary Infor solutions. Merino has strong experience in delivering end-to-end implementations as well as managing and supporting existing implementations on ERP LN across various industry verticals like Automotive, Industrial Equipment & Machinery, Hi Tech Electronics, Projects, Textiles, etc.
By patvdv at 15 Feb 2010 - 21:01
Werken aan de volgende release van het standaard Baan product? Dus deel uit maken van het core Baan-Development team?
Wij zoeken ervaren- en beginnende Software Engineers en Quality Assurance Engineers.
Voor meer informatie neem contact op met Marielle Fleuren (Marielle.Fleuren@Infor.com) of surf naar http://myportal.infor.com/hr/careers/
By baanlude at 13 Feb 2010 - 22:53
Ometa has build a Solution that turns every BaaN query and Baan session without coding into a Webservice. It has also an own .NET SDK for programmers to communicate directly with BAAN-sessions and queries. Ometa has also built a solution that makes EVERY BaaN application available in SharePoint. You can read/Write/update/delete to every Baan application directly from Microsoft SharePoint. Baan queries can be mapped to SharePoint lists to share information within your organization.
Ometa has many large Enterpise BAAN customers as Reference.  Interested? info@ometa.net  or look on our website http://www.ometa.net  
Customer Case Ovet 
Ovet chooses the Ometa Integrator solution to build Portals in SharePoint integrated with the ERP system.
By Shikha Saxena at 31 Dec 2009 - 10:33
As a drive to be a true global partner of Infor, Merino Consulting Services Inc. (Merino), one of the leading Partners of Infor, today announced its first success in the Middle East.
Windermere, FL United States of America, 31st December 2009
METITO (Overseas) Limited a UAE based water and waste water solutions provider selects Merino as a Patner-2- Progress to migrate from Baan IV c4 to Infor ERP LN.
METITO selected Merino after thorough evaluation of more than six Infor ERP LN implementation partners/ companies. Merino's domain expertise, Infor ERP LN technical and Functional Skills, robust and proven Migration Methodology along with Historic Data Migration methodologies and professional approach during the evaluation cycle were key factors for METITO to choose Merino over other competitors.
METITO is already using BaanIV c4 for the transaction system and because of excellent growth and prospects in business across, METITO has decided to complete a fresh implementation of Infor LN FP5. This implementation would involve –
By rishibansal at 11 Dec 2009 - 12:54
Windermere, FL USA -  8th December 2009: Merino Consulting Services (Merino) today announced another significant win in textile industry with Infor ERP LN. Merino signed TC Terrytex (TC Terry) one of the leading Terry Towel manufacturing companies as customer and a new logo win for Infor in India.
TC Terry selected Infor ERP LN as a solution because of the Textile Industry Specific Pre Configuration and Add On created by Merino. Though the Add On is a customization but TC Terry was amazed to know that it has been done without touching the source code of Infor ERP LN and hence not making any impact on the support and future upgrades. With solution almost ready to deploy Merino aims at achieving the Implementation with in 60 calendar days.
As part of the consulting assignment Merino shall be doing implementation across various Line of Businesses of Terrytex – Spinning, Dyeing Mill, Weaving, Knitting etc.
By george7a at 11 Dec 2009 - 10:31

With end of year few days away,

Baan Query Tool

can assist you with your yearend reporting
      

There is a new and elegant way to create queries and ad-hoc reports from your Baan and ERP Ln data: Baan Query Tool. This Baan session comes with an easy to use graphical interface that allows you to create dynamic queries from your Baan database.

NAZDAQ will be hosting two webinars on the new version of Baan Query Tool on Tuesday Dec 15, 2009. First Webinar is at 08:00 GMT and the second Webinar is at 17:00 GMT.

If you would like to join the Webinar conference call, please fill out the Webinar Form at www.nazdaq-it.com and we will send you an e-mail invitation with details about joining.

We want to take this opportunity to wish all our customers and friends Happy Holidays, and a wonderful New Year.

Greetings from Nazareth!
The NAZDAQ team

Check our site today for the latest about our tools for Baan and ERP Ln. in www.nazdaq-it.com
By rishibansal at 10 Dec 2009 - 15:26
Merino signs one of the largest Baan IV c4 to Infor ERP LN Migration Projects in India
Windermere, FL.-  7 December 2009
Merino Consulting Services Inc. (Merino), one of the leading Partners of Infor, today announced signing of one of the largest Baan IV c4 to Infor ERP LN migration projects in India.
One of the largest and Prestigious installations of Baan IV c4 in India, HEG Limited selected Merino as their Partner-2-Progress for migrating the present Baan IV c4 installation to Infor ERP LN along with implementation of additional functionalities available in Infor ERP LN. HEG also decided to implement Infor Work Flow as part of the project to build strong business controls in the organization.
By patvdv at 17 Nov 2009 - 19:16
Streamlining and Automating Document Driven Processes at the Hadley Group
The Hadley Group are set to cut business administration costs by around £60,000 per annum with AutoFORM Output & Document Management for INFOR LN Baan.
The Hadley Group, a major www.baanboard.com supporter is one of Europe's largest privately owned cold rolled steel manufacturers. As a company
that continually strives to improve efficiency, the Hadley Group has selected AutoFORM to streamline and automate its business processes, starting with purchase to pay.  In essence the process will be improved with: 
By ericiksmith at 6 Nov 2009 - 10:49
Enterprise Software Agility (ESA) is an Enterprise Solutions company driven by 40 plus years of experience. With its strong Presence in Europe, Middle East, Asia Pacific and UK the Company is primarily concerned with prolonging the installed life of Enterprise Systems through tuning, reimplemetation and smooth cost effective upgrades. The addition of extended solutions further maintains ROI and continually reduces TCO. 
WWW: http://www.esapl.net
E-mail: info@esapl.net
By george7a at 9 Sep 2009 - 09:01
This month NAZDAQ celebrates 10 years of serving the Baan and ERP Ln community. On this occasion, we would like to share with you some of our news.
 
New Brochure
We have released a new 24 page full-color brochure with the latest information about our unique products. The brochure includes an interview with a project manager at ULMA Construction in Spain, where she explains how her company utilizes multiple NAZDAQ tools. Additional success stories from Jaybeam and LVD STRIPPIT are highlighted. This special issue also includes numerous other testimonials from customers that are using NAZDAQ add-ons.
Upcoming Events
You can hear more about the NAZDAQ offering in one of the following events: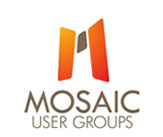 Chicago, USA - September 22 and 23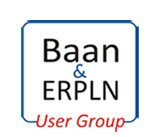 Solihull, UK - September 23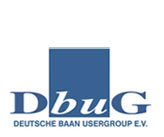 Hanover, Germany - November 5